HR Career Progression: All You Need to Know Before Entering the World of HR Professionals
11 Jun 2020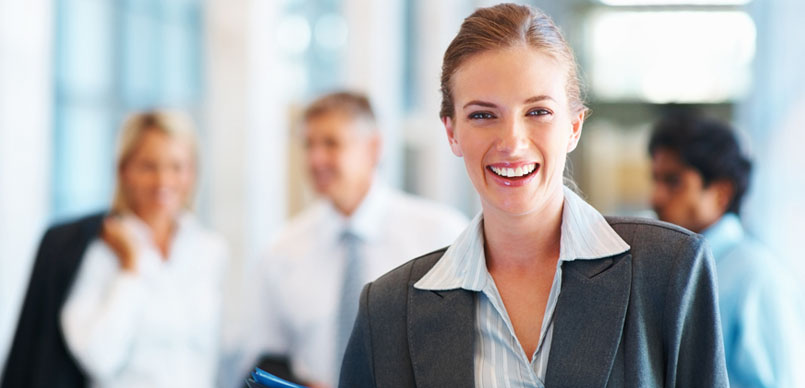 While breaking into the world of HR professionals might seem easy from the outset, the road ahead is not easy.
The modern HR department has undergone tremendous changes from the era of just recruitment and onboarding. The current HR professional is a strategic partner and helps in all the important decisions related to the organizational goals.
Nevertheless, no goal is unreachable if you put your mind to it. If you have planned to move into the realm of HR professionals, then here's how you need to prepare for the role:
Academic qualifications: This is the first step, where you need to analyze your educational qualifications. For all aspiring HR professionals, it is important to take stock of the entry-level qualifications and check against your qualifications. For an entry-level profile, employers seek candidates with a bachelor's degree. Check out the career information published by the US Bureau of Labor Statistics (BLS) for two HR positions: HR Specialists and HR managers. For both positions, BLS suggests that recruiting managers seek candidates with a basic graduate degree and work experience when applying for senior positions.
Take a look at the career path you have followed so far: If you are in the middle of your career and you have decided to make a switch, then sit back and examine your career path. Chalk out all the HR-related responsibilities you have shouldered so far. In addition, take stock of your degree. If you have a graduate degree in business, psychology, or sociology, this could help in making an easy transition. Other possible fields that could help in transitioning to HR include finance, education, and information technology.
Customize your resume, highlighting the skills related to HR: Professionals with no HR background needn't worry and could follow these steps to customize their resume, highlighting their HR-related skills. Emphasize the soft skills like exceptional communication skills and people-friendly personality. Highlight your other roles as well, like administrative or operational roles you have undertaken in your career. Highlight anything that has to do with people, as that would make you an appealing candidate.
Explore online programs: As mentioned earlier, just a degree is not enough to get a job in HR. You need to display more qualifications to show that you are committed to the profession and are serious about your new role. Explore various online programs in HR to help you gain the latest knowledge and practices of the field, without burning a hole in your pocket and without taking you away from your current job.
Gaining experience in the field: An ideal way to enter any field is to gain experience in it, and internships are the best way to go about it. As a professional, you could also speak with your reporting manager in your present organization and take up HR-related responsibilities to gain experience and strengthen your resume.
Certification in HR from a reputed credentialing body: Last but definitely not the least is the road well-traveled – a certification in HR! Take your learning curve several notches higher with a relevant HR certification, as recruiting managers at prospective employers would not be able to overlook the lure of professional certification from a reputed credentialing body. Reasons? There is plenty to be listed:

Certifications come with an expiry date, meaning you need to update, upgrade, and reskill yourself to keep that certification valid in the market.
They ensure your commitment to the profession.
They are third-party validations of the knowledge and skills you have acquired to make the transition to an HR career.
These are a few of the teething steps you need to take to ensure a smooth transition from your present career to the field of HR.
Remember: With the advent of technology, the HR department has also undergone changes, such as the liberal use of technology to automate mundane tasks like recruitment, hiring, and onboarding.
Yes, you guessed it right: being tech-savvy and data-savvy would definitely work in your favor. So, all the best for your career transition to HR, one of the most lucrative professions in the current era!