The path to a career in human resource management
25 Jan 2020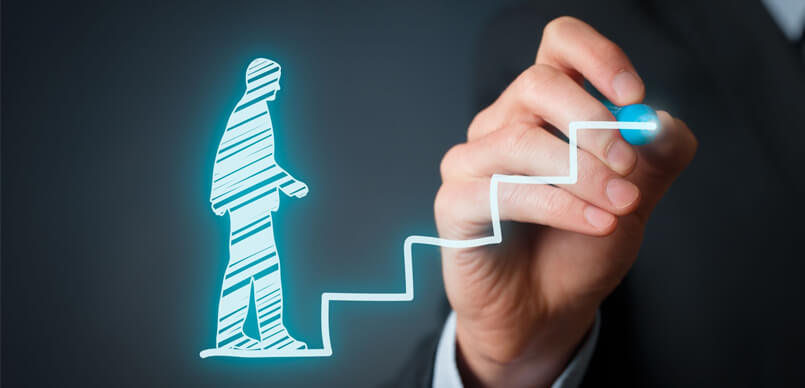 Speak of human resources (HR), and there are three things most people associate the department with:
Salaries
Leaves
Promotions
That is quite a bit!
It is, isn't it? That, though, is not what the scope of HR activity is limited to! HR essentially looks at maintaining positive and productive relationships between employees and employers. And to this end, the tasks of an HR employee span the following:
Managing recruitments for available jobs
Developing a suitable system of employee benefits
Implementing wellness programs for employees
Creating a positive work environment
Sounds complicated!
Indeed, but it is a position of great responsibility. An HR manager deals with all the people aspects of a company. This includes recruitment, disciplinary issues, culture, managing holidays and sickness, conducting training, developing policies, and retaining employees.
Working your way up to a management position in HR is a relatively long process that requires efforts, years of experience, and the relevant academic qualifications and HR certifications.
What educational qualifications do I need?
At the very least, to start a career in HR, you would do well to have an associate's degree in a related field. Most leading experts in HR also hold a master's degree.
To further strengthen your credentials and impress the potential employer, it would be good to have Psychology as a major. In addition, you could take up advanced courses in business, management, or marketing.
Do I need on-the-job experience or can I start as a fresher?
You can start your career in HR without on-the-job experience. However, some experience – possibly in the form of an internship, for instance – is always helpful when it comes to the job. Where this is additionally useful is if and when you decide to take up an HR certification, as most such certifications require the candidate to have at least a year of work experience.
It is a good idea to use summer holidays or college days for an internship and gain work experience. You can take help from career counselors, professors, and fellow students to know where to look for good internships. Also, taking up part-time work in a sales or marketing position helps you with developing your people interaction skills.
Should I get certified?
Of course. Pursuing an HR certification is a great way to earn continuous education, and it sets you apart from the competition, putting you at the head of the race to land a coveted job in reputed companies.
Most online HR training courses require the candidate to hold a master's degree and at least a year of professional experience. After completing a certification in HR, you can also start looking for higher management positions in the field.
What skills do I need for an HR role?
There are some skills that are essential for those looking to make a career in HR. These include the following:
Decision-making: decisions taken on the job in HR have a direct bearing on operations and on the workers. It is crucial to balance the strengths and weaknesses of a course of action and to be able to make a choice and act accordingly.
Interpersonal skills: the job of an HR professional by definition involves regular interaction with people. It is necessary to be able to collaborate in a team environment and to develop positive working relationships with colleagues.
Leadership skills: HR managers have a diverse set of tasks to handle – coordinating activities, overseeing operations, directing the staff, and ensuring that workers fulfill their responsibilities and duties.
Organizational skills: multitasking is the need of the hour when it comes to HR professionals. They need to prioritize tasks and manage several projects, for which they must recruit the right professionals.
Communication skills: this is closely related to the interpersonal aspect of HR. Aside from the need to communicate a multitude of instructions and information to the staff, HR must ensure this is done effectively.
Are there specializations within the HR domain?
Yes indeed. As with other domains, there is the option to pick one or more skills to focus on and specialize in. The choices include:
Compensation and benefits
Training and development
Employment
Recruitment and placement
Information systems
Employee assistance
What sort of salary could I take home and what is my career outlook in HR?
Time for some numbers! According to the Occupational Outlook Handbook (OOH) from the US Bureau of Labor Statistics (BLS), in May 2018, the median annual wage for human resources managers was $113,300. The salary for the lowest 10% was under $66,870, while that for the highest 10% topped $201,380. The data also suggests that between 2016-2026, the employment of HR managers will grow by 9%.
In summation…
Choosing the career of an HR manager means you are off on a high-paying and rewarding path. The job is lucrative as the complexities of the modern business environment mean that companies will rely increasingly on HR managers to help them navigate complicated situations. As an HR manager, you can enhance your own life and that of people around you!