Top Benefits of HR Certifications!
24 Apr 2020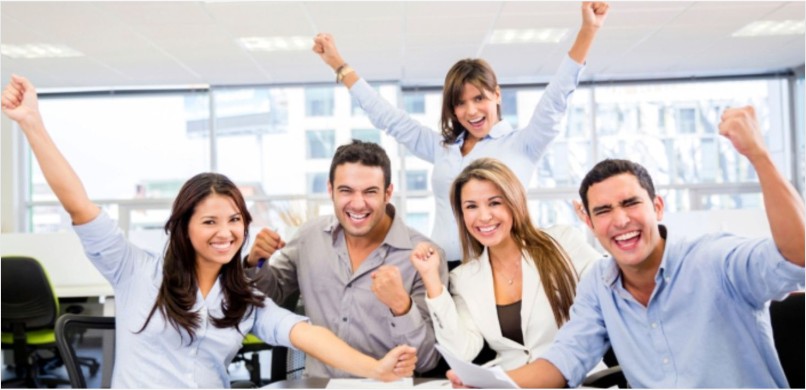 With businesses going global and ever-evolving technologies, there has been a growing appreciation for the advantages of HR certifications in the industry. The rising competition for the available HR jobs implies a shift from an HR certification listed as 'preferred' to 'required' on job sites.
Skills like talent management, payroll and employee benefits, labor relations, and risk management have become mandatory for both employers (who wish to hire an HR professional) and employees (who wish to make their career in the field of HR).
The ever-rising demand for skilled HR professionals who not only possess necessary new-age skills but also display a quick and strategic thought process to avert any crisis has only made HR certifications an important asset to pursue.
What better time than today?
The entire world is feeling the heat of the latest crisis – the global COVID-19 pandemic – that has brought businesses to a halt and life to a standstill. With remote working, furloughs, and layoffs becoming a new norm, use this time wisely to upskill, reskill, and stay relevant in your industry and bounce back with a bang when the economy reopens.
While there are online programs that could help you fill the gaps in your knowledge, a certification in HR from a reputed certification body could give your career a much-needed boost.
Where do certifications fit into all this?
Certifications are a third-party validation of an individual's skills and knowledge and come with a huge list of benefits. Certification increases your value as an HR candidate; it highlights your commitment and your credentials; it adds on to your repository of knowledge and enhances your skills, and it boosts on-job performances through continuous learning.
Self-paced learning with no career breaks is the cherry on the cake. Sprinkle some freedom and flexibility, and you have the perfect reason to network with your peers and earn your precious HR certification.
If you still have doubts about the numerous benefits of online HR certifications, then here are top personal advantages, which will benefit you in your career as an HR professional.
HR Certification – What Can It do for You Personally?
It strengthens your resume. The competition for HR jobs has increased and only those professionals will be able to cut the mustard who have a valuable credential on their resumes.
It differentiates you from your non-certified peers as you are updated in your knowledge of the latest tools and software in the field of HR.
It helps you be more successful in your role as an HR professional.
According to the US Department of Labor – The evolving challenges in HR have yielded tremendous opportunities for those with the right training and credentials. Professionals with industry-recognized certifications in HR are well-positioned for success.
It increases your salary potential.
PayScale reports that with an industry-recognized HR certification, your odds of receiving that coveted promotion or even a job increase significantly. The report featured chances of promotions according to the roles –
HR Assistant – the chances for promotion increased by 21.5%
HR Administrator – the chances for promotion increased by 12.6%
HR Generalist – the chances for promotion increased by 16%
HR Manager – the chances for promotion increased by 10.2%
HR Director – the chances for promotion increased by 24.8%
VP (Human Resources) – the chances for promotion increased by 15.2%
A survey done by the Society for Human Resource Management (SHRM), a reputed HR institute in the US, found that an online certification in HR can benefit you in the following ways –
As an applicant, a certification on your resume can sway a recruiter's decision in your favor. Remember – certifications are third-party validation of your knowledge and the shifting faces of businesses need candidates who can hit the ground running.
Business colleagues will trust and have more confidence in your abilities while trying to solve complex issues at work – you have been trained to deal with real-life complexities during your certification program.
As a certified HR professional, you add a competitive edge to the organization because of your ability to think strategically and plan things keeping in mind the business goals and objectives.
As a certified HR professional, you have received hands-on training on the latest tools and software in the HR industry, so you know how to improve the organization's financial performance by reducing attrition rates, increasing employee engagement and experience.
Certification in HR can be your ticket to become the go-to HR professional as you develop other soft skills like empathy and great communication skills to make your organization reach its deserved potential.