Why a certification is invaluable for an HR career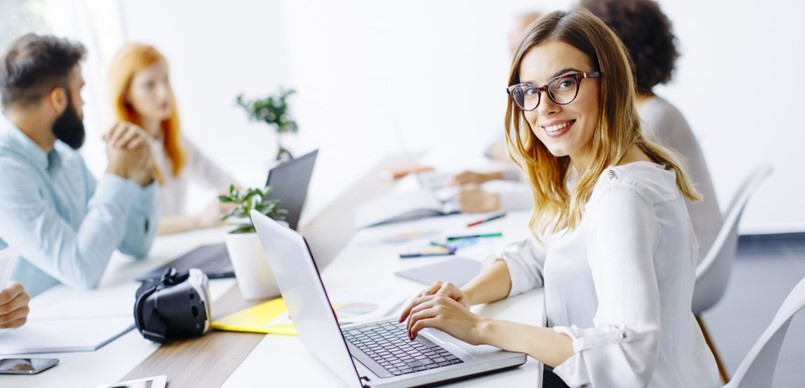 The evolving role of HR professionals makes certification a very valuable tool for an excellent HR career, as it gives them the required skills and helps to boost their incomes.
When it comes to a career in HR, certification is an option often considered by those looking to enter or grow in the field. While not compulsory for working in HR, it may not be wise to give the plan up just to save money or time, as it is in fact a very valuable resource.
Statistics indicate the potential of a career in HR. According to the US Bureau of Labor Statistics (BLS), from 2018 to 2028, the employment of HR managers in the US is expected to rise at 7%, a rate higher than the median for all other professions. Experts estimate 55 million openings in the HR field in 2020, with USD 55,000 being what the average HR fresher gets to take home in a year.
The field of HR has evolved quite a bit over the years. Previously limited to administrative tasks, HR professionals now weigh in on strategic matters too, contributing to key policy decisions and consulting with senior management personnel.
In this context, it helps to demonstrate the level of dedication to a career in HR, and to be considered for higher positions when available. And a HR certification does precisely that. In addition to HR skills, companies also look for competencies in finance, organization development, and strategy in their HR candidates, and a certification often covers those. Top reasons for the importance of an HR certification include the following:
Additional weightage when being considered for hiring
Higher confidence and trust from colleagues
A positive impact on financial performance of the organization
Higher motivation and knowledge than non-certified colleagues
This is backed up by industry research. According to PayScale.com, about 36.4% of HR professionals hold at least one certification. The likelihood of holding an HR certification gets bigger as you go higher up the HR career ladder; for instance,
About 5.2% of HR assistants are certified
About 35.5% of HR managers are certified
About 55.7% of CHROs are certified
In 10 years since 2008, there has been a marked increase in the pay boost earned through getting an HR certification. From a 17% boost in 2008, HR employees in 2018 stood to earn 31.6% higher salaries when holding a certification. The level of certification is a major influencer, with higher-level certifications giving their holders a bigger pay boost than those without certification. Certification holders tend to move up the career ladder faster than those without certifications – for instance, 63% of HR Associates with certifications were promoted to HR Administrators, while only 37% of HR Associates without certifications got promotions. The corresponding numbers for promotions from HR Associate to HR Generalist stood at 57% and 27%.
Interestingly, in most cases, pay boosts with certification happen at the early- to mid-level, as higher-level HR professionals tend to have gained enough practical experience to ensure a certification does not lead to any pay boost. Also, it is not uncommon to hold more than one HR certification, with the more senior-level certification following the initial certification.
The value accorded to HR certifications is not uniform across industries. While HR certification holders in healthcare got a 38.3% pay boost, the number shrank to 23.1% in the technology sector, indicating the relatively lower value accorded by the latter to HR certifications.
Several reasons make HR certifications important. A certification in HR can help in starting a career in the field, proving the strength of the knowledge base. It is a commitment that extends across a career, and shows the drive to become a successful professional. Another plus is the fact that once the person is being considered for hiring as a HR professional, the certification can help in negotiating a higher salary. And given the global perspective of an HR certification, it is also useful when seeking employment outside the current organization. Top factors that make an HR certification valuable include:
Recertification requirements
The reputation of the certifying organization
There are, though, some challenges to getting certified in HR. Getting the funds, time, and required experience is often a roadblock, as is convincing colleagues outside of HR about the value of certification. Employers also need to work to convince the business community about the same.
Choosing the right certification is extremely important. The candidate must be sure about why he or she wants to get certified, and what a particular certification requires – in terms of courses and exams – as against others. Additional support, such as networking and events, from the certifying institution are useful criteria, as is the criteria for recertification. And then there is the point about which certification an employer is willing to fund.
HR certifications can be obtained online too. Start with choosing the certification, then fill in the application and make the payment. Study materials should arrive soon enough, and the candidate can also schedule exams and begin preparation accordingly. Online resources can help in preparation, but the actual exam may have to be taken in person.
Do not lose sight of recertification requirements. Given the career-long commitment, candidates may need to take some professional development credits every year to remain certified, which organizations often facilitate with events or thought leadership webcasts.
The future looks bright for HR certification. Its relevance is bound to keep rising as the workplace becomes more competitive and requires global benchmarking parameters. Even the US Department of Labor agrees that professionals holding certifications recognized by the industry are well-poised for success! The investment of time and money is undeniable, but it could well take an HR career to the next level.