Why you should choose an international HR certification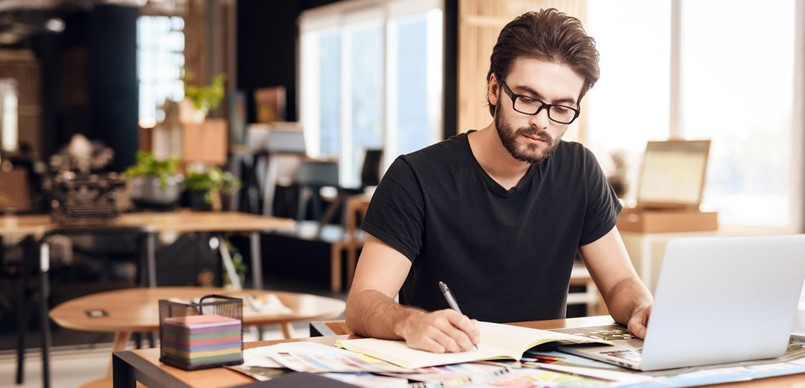 HR professionals cater to employee requirements while meeting organizational talent needs. Certifications are extremely valuable for their careers, more so if from international bodies.
As a professional field, human resources (HR) is and will always be in demand. People are the most important resource for an organization, and as long as that is so, there will always be a need for HR.
The role of HR itself has evolved significantly over the years. From discharging primarily administrative duties, HR professionals now also play a role in high-level planning, working on important policies and strategic organizational initiatives in consultation with top executives.
It follows that HR is a popular career choice, as it is required across organizations. Young professionals with degrees in HR or related subjects are top candidates, and many choose to pick HR certifications to give their prospects an extra boost. In fact, according to a PayScale report in 2018, 34.2 percent of all HR professionals hold at least one HR certification.
What makes the certification decision important is that there is no uniform track or academic line to success in HR. There are various degrees one can take up to join the HR field, and similarly many organizations offer HR certifications. And often, to be considered for higher-level positions in HR, an HR certification is mandatory. The reasons for the importance of HR certification are the following:
Important parameter for hiring decisions
Inspire greater confidence and trust from colleagues
More knowledgeable and better motivated
Positive impact on financial performance of organization
Competitive advantage for organization
Earn higher salaries and improve salary prospects
An HR certification gives the holder the latest skills and knowhow in the HR domain. These include:
Conducting interviews and screening candidates
Identifying core skills for job positions and writing job descriptions
Deploying recruitment technology and selecting candidates
Onboarding and training candidates
Ensuring compliance with legal and ethical norms
Implementing and managing compensation and benefits systems
An HR certification also prepares the holder for the strategic dimension of HR. HR responsibilities have expanded far beyond administrative aspects, and modern HR professionals are often part of organizational strategy teams. In the present scenario, HR programs must address the problems being faced by the business along with contributing to long-term strategic goals. A good certification ensures the HR professional is adequately prepared to meet these strategic requirements.
There is more than one factor to evaluate when considering taking up an HR certification. Look through the following parameters to make the decision easy:
Earning potential: most definitely higher, along with positions of higher authority and responsibility. PayScale research suggests a gap of nearly USD 20,000 between the median annual pay of certified and non-certified HR professionals
Respect at work: certifications endow the candidate with useful knowledge and insights, which boost professional credibility; however, this is more likely to happen if senior leadership works closely with HR
Chances of getting a job of choice: higher, as most mid- to senior-level HR job openings require certifications
These facts are borne out by statistics. The higher the designation, the more chances of the person holding an HR certification. For instance, 55.7 percent of CHROs are certified, compared with 46.5 percent of HR Directors and just 5.2 percent of HR Assistants. Even within these, it is not uncommon to see one person holding more than one HR certification.
The chances of promotion are higher too, ranging from 10.2 percent for an HR Manager to 24.8 percent for an HR Director. And of course there is a salary boost, ranging from 2.9-28.8 percent depending on the particular certification. Important to remember here is that the pay boost is likely in the early to mid-career phases, but not so much at senior levels, such as the director level. This may be due to higher practical experience garnered by this stage, because of which professionals might not renew their HR certifications.
A common question is: Do you really need an HR certification? The answer is not all black and white. An undergraduate or master's degree in HR is often enough to make a start, with an HR certification coming in later as a knowledge refresher. Also, specialized HR positions tend to not require certifications as much as HR generalist roles.
So which institution should you choose if you are looking for HR certifications? Here are some great options:
Talent Management Institute (TMI): offers credentials, knowledge, and standards seeking to revolutionize how organizations leverage their human capital to be successful. TMI standards and credentials help CHROs and HR business partners embrace talent management as a functional practice within the fabric of HR and assist organizations in enhancing their next round of growth through talent and human capital.
Society for Human Resource Management (SHRM): offers two certifications for professionals with different experience levels. It established the Human Resource Curriculum Guidebook and Templates for Undergraduate and Graduate Programs.
Human Resource Certification Institute (HRCI): covers HR policy planning, expertise in multinational HR, and more in its certifications. HRCI offers eight certifications for candidates ranging from recent graduates to those with significant global HR experience.
Given this information, it becomes important to choose the best HR certification as per requirements. Some important questions can make the choice easier:
Requirements for certification, such as additional courses and exams
Additional support for members
Employer sponsorship for particular certifications
A key consideration in this regard is international relevance and value of the HR certification. Certifications are sometimes highly valuable only in the country where the certifying organization is headquartered, and not so much elsewhere. In fact, many popular HR certifications are often criticized for not having enough of an international focus.
Employers also place importance on the international aspect of education and certification. In fact, some employers encourage their employees to acquire certifications outside of their home countries, often offering incentives for this purpose. They see immense value in how an international certification gives an HR professional the capability, knowledge, skills, and talents to perform excellently on the global stage.
Additionally, it is advisable to look for HR certifications specifically with an international component if the plan is to seek employment outside of the particular country. This becomes especially important when considering that staffing approaches also differ as per country.
The last word…
HR professionals handle a continuously evolving yet always critical set of tasks. Their growing order of responsibilities makes HR certifications extremely valuable tools in their arsenals. With the onset of the pandemic, the demands placed upon this discipline are ever higher, and a good HR certification equips them even better to discharge these to the best of their abilities, leveraging the latest skills and knowhow. Remember, though, that there will be demands placed on time and money. Weigh these against the rewards, and make the right choice!