The certification route to higher HR salaries
17 Jan 2020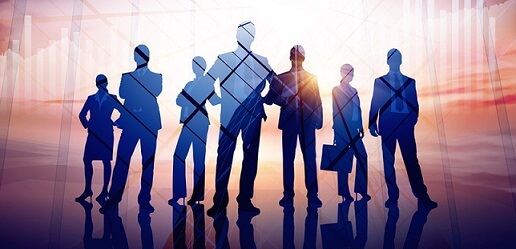 For HR Professionals looking to earn a higher paycheck, there are a few things that could be done:
Work hard on the job
Regularly meet the target goals
Take new initiatives for better employee engagement
Build a good reputation in the company
These should ultimately lead to recognition of the good work done and a corresponding increase in the salary with or without a promotion too.
Is this the best option?
By definition, though, this could be a long-drawn-out affair. The increasingly popular route taken by HR professionals is to get certified, given that certification helps to get the same results like the above, but in a considerably shorter time frame.
That sounds like fluff!
Does it? Let's look at some numbers from the 2018 US Value of HR Certification report from Payscale:
Out of 102,000 HR professionals who responded to the survey, 34% had at least one HR certification
Senior HR professionals – such as HR managers and Vice Presidents – who accounted for 35% of respondents – had more than one certification
HR certification seems to be valuable.
It is more than apparent that HR certifications are valued in the marketplace. There is a tremendous demand for certifications, with certified HR professionals preferred over those without certifications. It is also becoming increasingly common to see an HR certification as mandatory in the list of qualifications desired from a candidate, rather than the former preferred status.
The benefits are beyond just a testament to possessing the skills needed to perform the job well. A certification is an undeniable demonstration of a passion for continued education. It shows an employer that the candidate takes the job very seriously and is desirous of excellence in the same. According to Terry Henley, former Director of Compensation Services at the Employers Resource Association, possessing an HR certification shows that the candidate is serious about HR as a job and as a career.
But does it ultimately get the candidate a salary hike?
Most certainly. Over time, a significant increase in salary has been seen with HR certifications. Data from Payscale suggests that:
Earning one HR certification can boost the salary by 31.6%
Earning two or more HR certifications can boost salary by as much as 51%
Further, a survey conducted in 20 cities about a particular HR certification found that 93% of HR professionals holding that certification earned higher salaries than those not holding the certification. It is no surprise, then, that a majority of CHROs, HR managers, and senior managers hold HR certifications.
So, a certification sorts out the career for good?
Not really. It is important not to just get a certification but to subsequently stay updated by means of periodic recertification. Many certified professionals retake their certifications to stay up to date in their domain. At later stages in careers, certification is not just a means of getting ahead but also of reinstating a commitment to remaining conversant with the most current knowledge in the field.
Sounds good! Any more advantages?
Well – yes! Certifications also offer HR professionals the advantage of networking opportunities. Industry-recognized certification bodies regularly organize events such as conferences, seminars and more, with numerous opportunities to interact and network with other HR professionals as well as experts in the field. This is a great way to open up opportunities for new jobs and enhanced roles too.
The bottom-line is…
Certifications for HR professionals offer numerous benefits: salary increases, improved job performance, promotions, and exciting employment opportunities. Further, they are proof of commitment to the job and to taking human resources seriously as a career. Choosing to get certified is certainly a worthwhile choice!