Emotion AI: Win the talent war with an AI Powered Solution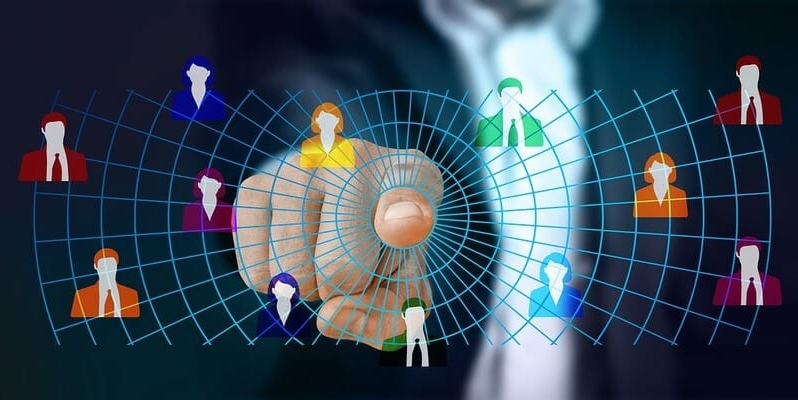 If you are reading this, you would likely have heard that AI and robotics are set to revolutionize recruitment and talent acquisition. But, unfortunately, no one has yet explained how this will happen.
Video analytics combined with emotion AI is how!!!
Platforms for video interviews have been of great help in large-scale recruitment efforts over the past few years. For example, a five-minute video can help recruiters save 60 minutes and avoid interviewing the wrong candidate.
As more people come in with more diverse talents, the process of recruitment and global talent acquisition is becoming more critical. When it is high time for recruiters to keep up, they rely on technological advancements. Artificial Intelligence is at the heart of the changes the recruitment industry is experiencing today.
For a long time, recruiters performed basic tasks manually, such as sorting and filtering applications to find suitable candidates for the job. This labor-effective task can now be automated using the machine learning algorithm. Machine learning analyzes all applications and performs predictive analysis on them, helping to identify candidates that stand out from the rest.
General applications of AI in Global Talent Acquisition
Large-scale recruitment is prone to errors, so the role of a human recruiter should be minimal. Emotion AI can help you make important decisions before hiring by analyzing the statistics and taking into consideration previous recommendations. Employers who are looking for certain skill sets can benefit greatly from the analysis of behaviour profiles.
Emotion AI in Face detection measures facial expressions using an optical sensor such as smartphones or web cameras. It detects a human face in real-time, in pre-recorded videos or images. Computer vision algorithms can identify the critical points of a person's face, such as the eyes, the tip, eyebrows, corners, and mouth. They also track their movements to decode emotions. Facial expression detection software uses this data to compare it with an extensive library of template images. It can then determine the person's feelings by combining facial expressions.
HR Trends & How To Use Emotion AI To Your Advantage
As HR leaders work to optimize the use of both human and machine-generated work, it is clear that the future of HR is always going to be digital and human. The emergence of technology is creating a new priority in HR: leaders and teams must be fluent in artificial intelligence while reimagining HR as more personal, intuitive, and human. Here are a few ways you can use Emotion AI to your advantage -
Job Ad Postings
AI can reduce biases in job descriptions. Sometimes, we don't realize how much of our job descriptions are biased towards one gender or appealing to other candidates. For example, "We are looking to hire design super heroes" does not appeal to job-seeking women.
Textio This tool helps recruiters improve their postings. Their product has proven that even small language changes can make a massive difference in applicant response rates and quality. It also uses Text Analytics and Natural Language Processing (NLP) along with AI. Textio is used by various companies, from large FMCG companies to IT businesses and everything in between.
Candidate Sourcing
All recruiting teams know the importance of finding the right candidate at the right time and at the right price. Given the variety of sourcing channels available, it is crucial for recruiters to source the right candidate. Many integrated web search methods can assist them in their sourcing efforts. It is also possible to identify passive candidates and engage them.
This allows recruiters to source candidates from different groups based on their veteran status, gender, or ethnicity. The solution is based on predictive analytics and NLP, and it's beneficial for recruiting passive talent. Other features include the ability to post jobs within the software or on the company's website. Entelo is used by some of the most well-known brands, such as Lyft, PayPal and Target, to help them build their teams.
AI-powered candidate sourcing solution and engagement platform that helps companies find top talent faster. It boasts an impressive AI engine that records data about relationships (e.g., People and places). It also provides the first Healthcare AI solution in the world, aiding organizations in finding healthcare professionals.
A candidate relationship management system that uses machine learning to facilitate proactive recruitment and build a candidates' talent pool network. This system uses Natural Language Processing and predictive analytics to analyze interactions between candidates, employers, and recruiters to identify potential candidates and help them build relationships.
AI-driven tools for candidate screening
After having a set of good resumes, it is time to go through them and prioritize resumes. AI-powered resume parsing tools use Natural Language Processing, deep learning, and machine learning to contextually screen resumes. These tools can match and rank candidates, which will help recruiters with their shortlisting.
It helps to match skills and shortlist resumes. The solution is based on machine learning and pattern recognition. The matching engine analyzes context and matches candidates based on their skills, roles, expertise and then ranks them according to their job-specific scores.
Provides AI-driven software for recruitment and specializes in resume and social media integration. This helps in separating the resumes from the available set.
CONCLUSION
Innovation is evolving more slowly in human resources than in other fields. However, HR innovation is inevitable. Emotion AI is bringing positive changes on many levels. For example, it can avoid bias by using behavioral statistics and minimize wrong hiring decisions through recommendations. Finally, it can solve lengthy task repetitions while providing pre-decisions. This is a win-win situation for both the candidate and the company.