Best HR Certifications for New-Age HR Professionals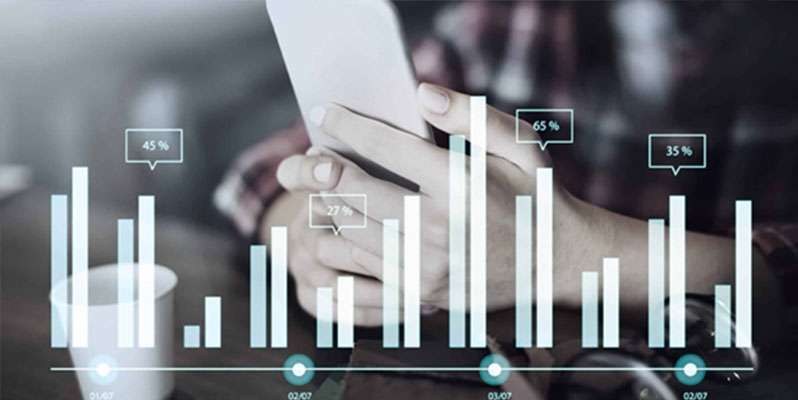 Being the frontline employees, HR professionals are expected to deal with the dynamic changes caused by COVID-19 such as - managing unconventional and sudden changes; implementing an agile recruitment model, and prioritizing technical adoption. All these calls for a revisit of value proposition, revitalization of skills, and deployment of design thinking for HR professionals. Opting for one of the best HR certifications can help. Read on…
Agility is the new order at any workplace today!
Planning a strong talent strategy is essential to business success in the new economy where
HR leaders are expected to play a larger role. As HR professionals get into swift action mode by focusing on re-skilling and equipping the employees, scaling up and multitasking is becoming an essential part of their HR journey too.
The initiatives such as diversity, equity, and inclusion (DEI), learning and development (L&D), revamping of compensation and benefits, support for mental wellness, and accommodating transitions into the global market are becoming the need of the hour.
A tall order, Isn't it?
Moreover, senior HR leaders from Fortune 500 organizations are benchmarking the skills of HR professionals to drive business success.
How to connect these dots?
Connecting the dots is easy by upskilling oneself with one or two of the best HR certifications. Certified professionals can become influential leaders by thinking strategically and advancing with confident leadership.
Certification programs help you think critically, manage crisis, talent, and develop skills that would help you grow as a seasoned professional. No matter what phase of your HR career you are at, there are HR certifications designed for your needs. Get introduced to a few here.
Best HR Entry-level Certifications
These certifications are apt for aspiring professionals who want to take a career in human resources.
Understand the HR profession and lead your organization by aligning talent with the business goals.
Talent Management Practitioner (TMP™)
This certification is meant for recent graduates and aspiring young professionals as well. The certification enables them to demonstrate knowledge of all critical principles, techniques, and tools currently practiced for managing talents. The accreditation re-engineers the professionals' ability to deal with business functions, HR accountabilities and take their profession to the next level.
Associate Professional in Human Resources (APHR™)
This certification is best-fit for entry-level HR professionals. There is no need for any work experience or HR experience to join this certification program as it is a knowledge-based credential. It acts as a perfect head start for college students studying for an HR career.
Best Mid-career level HR Certifications
Take a look at these best HR certifications for career advancement.
Advance your HR career by future-proofing your competence to handle the complexities of a changing business landscape.
Senior Talent Management Practitioner (STMP™)
These days, many of the HR tasks are becoming either automated or outsourced, or distributed. In other words, HR roles are becoming more specialized. To acquire this special set of skills and stand distinct, STMPTM is very helpful. The certification enables you to demonstrate personal credibility and adapt easily to the evolving business landscape, workforce dynamics, and HR accountabilities.
Senior Professional in Human Resources (SPHR)
As the name suggests, this certification is for seasoned HR professionals who are looking forward to advancing their careers toward leadership roles. The knowledge gained helps you to demonstrate your accountability for HR department objectives, plan things ahead, understand and gain business acumen, and address issues beyond HR function.
Moving forward, the pandemic has laid its effect on businesses by accelerating the shift toward a new digital economy. At this juncture, organizations look for HR candidates who have experience or attitude toward resilience and quick adaptability. As organizations shift for hybrid working models, DEI recruiting strategy, and making data-driven decisions, the HR professionals must be able to work with global and diverse candidates.
A global HR certification would help you embark on a continued HR journey successfully.
Best Global HR Certifications
These global HR certifications would drive your HR job at the global level gracefully.
Excel in leadership roles and high-profile assignments at the global level.
Global Talent Management Leader (GTML™)
Managing diverse talent at the global level requires talent consciousness, cross-functional perspectives, strategic business insights, and more. A GTMLTM would help you deliver the same. It helps you gain insights, experiences on integrated talent management practices, boardroom view of talent management, learn CHROs perspectives, and the future of practices.
Global Professional in Human Resources (GPHR)
This certification is best recommended for HR professionals working outside the US or with international teams. It is helpful for candidates managing direct and cross-border HR responsibilities for 2 or more countries. The knowledge enables you to develop HR policies and initiatives supporting the global growth of the organization.
The world is evolving and HR should too…
It is most important that HR professionals evolve and transform every HR element to meet the new set of organizational needs. The COVID-19 is likely to continue in 2021 until people are safely vaccinated. Amid the pandemic chaos, the adaptation and success of the organizations depend on HR transformation.
It is essential to act now!