Crafting an Effective Onboarding Process: Vital Tips for Success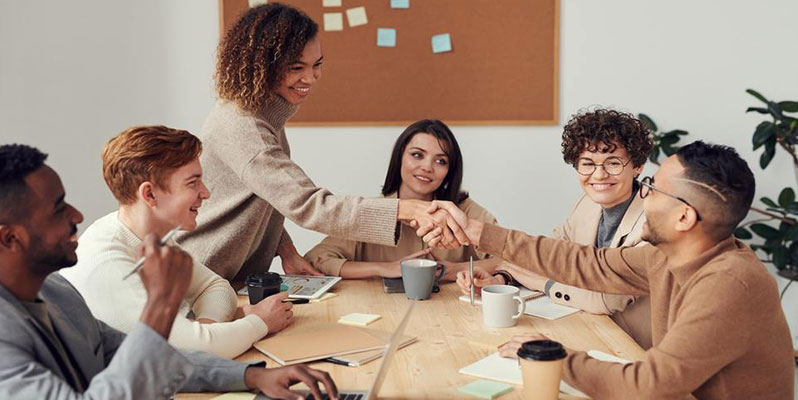 Are you searching for easy steps to build a new employee onboarding process? Onboarding a new employee has its processing methods for integrating a newly joined employee into a company. However, you can make the process quick with the help of advanced tools and acquire the information required to do the needful. From this article, you will learn about onboarding and valuable tips on forming a modernized employee onboarding process.
What is onboarding?
Onboarding is when a recruiter transforms a candidate into a company's new hire and helps them to integrate. As an HR, you would make an employee well-acquainted with a company's work culture. It would take formal paperwork for a candidate to become a regular employee of your organization. You can also call onboarding a systematically executed program with more hands-on activity.
How to onboard a new employee?
Are you in a dilemma on the ways to onboard a new employee? If you are handling it for the first time as an HR, you could begin the onboarding process with the following steps.
Start onboarding at the recruitment phase: As a HR, you would know that an employee has a right to know about the company's activities. So, it will help if you provide them with the required information and explain their roles and responsibilities, company policies, and the compensation and benefits your company offers to the employees.
Sending a welcome email: Send a welcome email to new recruits to make them comfortable and set expectations. In this email, instruct them to prepare all the required documents. This would be the best time to verify their commencement date and time they must report.
Preparing a welcome package: That's a great way to appreciate an employee for the decision they took to choose you as their employer. In that way, you could create a good impression. It will further help if you let your employees provide branded items, an office supply that facilitates employees' workflow. You could also offer them notepads, pens, diaries, mouse pads, and other oversized items for official use.
Offering an employee manual: When you provide an employee manual to new joinees, it would clear their doubts and give them your company's information like structure, working hours, corporate benefits, and contact details.
Preparing new workstations for employees: It would be a significant step to ensure that you have prepared everything for a recruit. The employee workstation includes the system's login credentials and the creation of lanyard passwords. You could probably make their first-day operations less by ensuring they could find the contact person for equipment and access to IT assistance.
Notifying colleagues: Remember to introduce the new employee to your colleagues through newsletters, emails, or meetings. Keeping the employees informed would help everyone to prepare for a new staff. Ensure that the mentoring team has adequate training resources to train new hires.
Fix an orientation session: It would help if you meet new employees on their first day by scheduling an orientation to familiarize them with the office environment. Also, ensure you introduce them to other staff members with whom they will work. You also move around the workplace and ask them if they have any doubts regarding their job roles.
How do you build a new employee onboarding process?
Developing a unique and robust onboarding process could be the best way to welcome new hires to the family of your organization, conduct training programs, and retain the talent that gives the desired results. Here are the cornerstones you must use while creating a new employee onboarding process.
Prepare yourself in advance: It will be much more helpful if you start onboarding new hires after selecting them. It would be best if you considered the entirety of the brand when you make a first list for an open position. Ensure that you include essential details like the company's work culture, the mission of your brand, and other details that enable the employees to decide whether they would be able to meet your expectations.
Addressing the new employees' immediate needs on the first day: The first day of an employee would begin with induction and other formalities before commencing with their task. However, ensure that you keep them engaged when they take the first steps in your company. This step would make them feel special, wanted, and appreciated. Hence, you must work ahead to address the hurdles you encounter in the first few days. Also, you must ensure the employees can park their vehicles and have their identity cards ready to prepare for their system and cabin.
Personalize the onboarding process: Personalizing the onboarding is a great practice you must implement for the employees. It will help you to get additional input on management styles when you ask for feedback from them. Ensure that employees understand their roles and give them tips on making a difference. This way, they are a valuable asset to your organization.
Encourage connection: It helps you understand that employee retention is one of the best ways to develop connections. Also, you've got to realize that employees will stick to your organization based on job satisfaction. Hence, you must ensure that your new hire program impresses and encourages the employees to develop cordial relationships with their peers, supervisors, team leaders, and managers.
Onboarding best practices
Besides covering the abovementioned employee onboarding program needs, it will help if you consider adopting additional aspects like: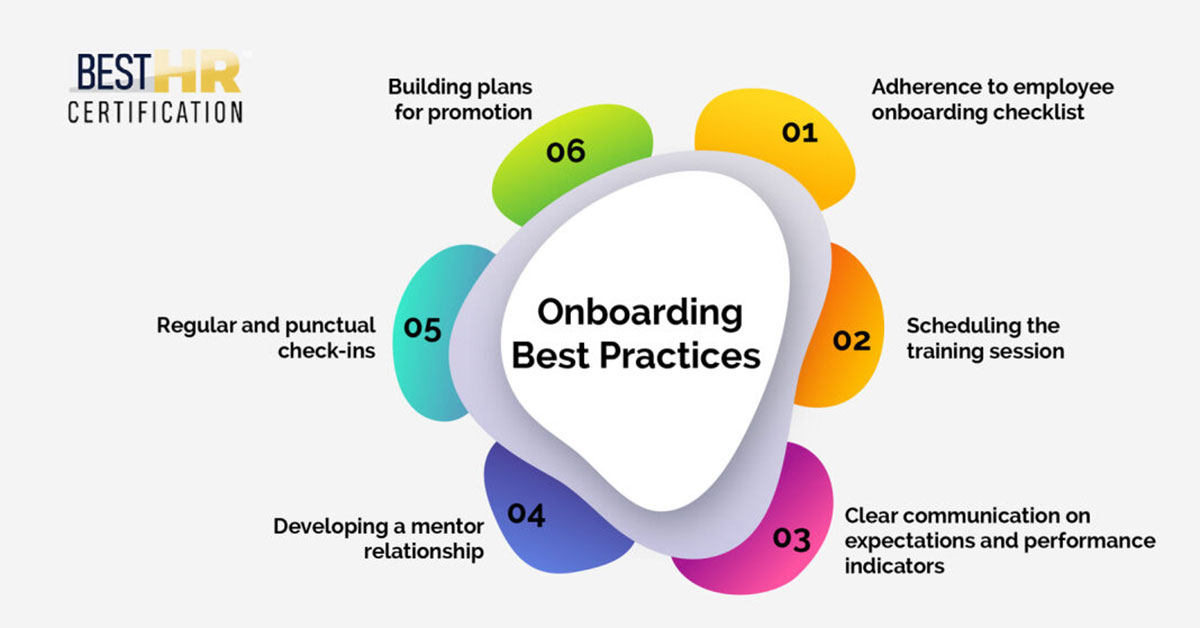 Adherence to employee onboarding checklist.
Scheduling the training session.
Clear communication on expectations and performance indicators.
Developing a mentor relationship.
Regular and punctual check-ins.
Building plans for promotion.
Conclusion
Besides recruitment, training, and employee retention, the role of HR is to follow other aspects mentioned on the checklist to ensure the smooth functioning of your organization. Hence, you need proper communication skills to coordinate with employees and your superiors.